Sometimes the tiniest of things can take you off track…
An email, a text, a sound, a phone call, a thought.  None of which are consequential in the moment but can stop you dead in your tracks when you were actually being productive.
Your brain is ALWAYS looking for distractions.  It's because of the old "fight or flight" response.  Couple that with the fact that there is no shortage of opportunities to be distracted and it's a recipe for "stuck".
Two tips for immediately overcoming distraction:
First, Ask yourself if you are focused on tasks or goals.   More often than not, distraction happens when you are juggling too many tasks and you lose focus of the real reason you are doing what you do in the first place… to achieve a goal.
Second, create a visual reminder that you can anchor back to in times of distraction.  For me, it's my knit donut (from the picture above).
What reminders do you have to keep you focused, and where do they live? Throw yours in the comments below.
Want more weekly lessons like this delivered to your inbox?  Click here to subscribe!
Take Your Personal Development To The Next Level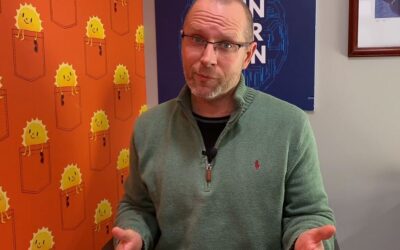 There's a thing that we here at Freedom do for ourselves and with our clients to help the end of the year be awesome in every area AND transition into a strong start to the new year. It goes by many names- Planning Session, Reset Retreat,...
read more