Here we are, transitioning into mid-January already- blows my mind how fast the clock ticks.
So, one of our more popular and feedback provoking posts of last year was the one about puking. Clearing out mental and physical space clearly resonated with this community, and right now is a great time to revisit that concept in a unique way….
Our main man
Robb Z
did a full-on podcast interview about this concept.
If you don't know Robb, that's a problem we should fix right now.
Robb Z
is one of my very best friends and a spectacular coach. His podcast episode was named one of the Top 20 of 2020- this week's video is a short custom version just for you, plus a link to the full interview if you want to dive deeper.
Scroll down and drop a comment on the one thing you are planning to declutter this week!
Enjoy!
Take Your Personal Development To The Next Level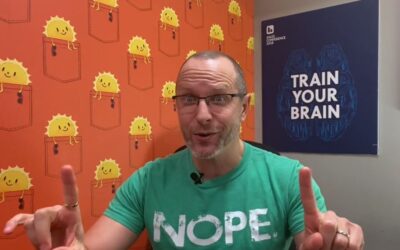 As much as we love strong finishes there's something even more energizing about FRESH STARTS. We have a lovely opportunity for that right now.... ...but we're doing it with bigtime chaos happening, plus potential "Old Year Hangover". So if...
read more