Whenever my wife buys fresh fruit, she always soaks it in apple cider vinegar right away.  You know why? It's supposed to make it last longer.  Apparently doing this kills any bugs or anything else that can make the fruit go rotten.  In short, it extends the shelf life of the fruit.
If you think about it, your thinking is kind of like that fruit.  Your thoughts start off fresh, but for a bunch of factors (both internal and external) they tend to degrade over time, often leading to stinkin' thinkin'.
So how do you extend the shelf life of your thoughts?  Do you need an apple cider vinegar bath?  Not exactly.
This lesson is all about upgrading your input sources.  After all, it's these input sources that dictate the quality of the information that is entering your brain and therefore, the "freshness" of your thoughts.
That's right, there's only three simple upgrades you need to make in order to MASSIVELY extend both the quality and the shelf life of your thoughts.
What you read
What you watch
What (and who) you listen to
Where are you doing a great job with input sources? 
Where can you upgrade?  Drop a comment below and let us know.
Take Your Personal Development To The Next Level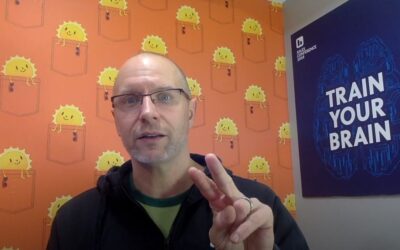 We all know there's a proven, 3 step sequence for hitting a target...been used with success for literally hundreds of years. You probably know it: #1 Ready #2 Aim #2 Fire So simple, and totally effective whether your trying to hit a physical...
read more